1. Introduction
Play Audio
About the Exhibition
LOVE Long: Robert Indiana and Asia explores Indiana's complex use of text throughout his six-decade-long career. Along with Indiana, the exhibition features eight artists and collectives from Asia, whose works also explore words: Kutluğ Ataman, Candy Factory, Young-Hae Chang Heavy Industries, Chim↑Pom, He An, Hung Keung, Charwei Tsai, and Xu Bing. This exhibition brings together different systems of meaning in the context of Hong Kong's unique cultural setting. The works on view prompt the audience to contemplate the art of language and the subtle differences between what is said and what is meant.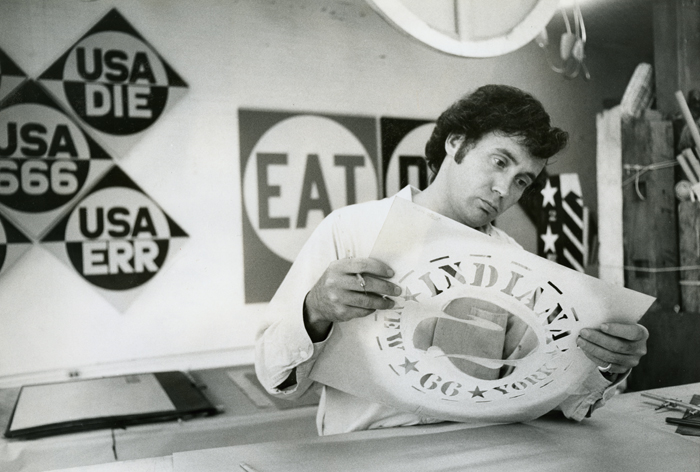 Robert Indiana in his Spring Street Studio, 1966. Photograph by Basil Langton. © The Estate of Basil Langton. Photograph courtesy of the Estate of Basil Langton/ RI Catalogue Raisonné LLC.